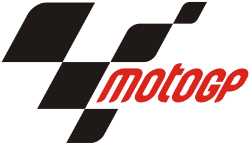 While Moto GP isn't as popular as some other sports, it has concentrated groups of extremely passionate fans. Moto GP is the highest class of motorbike racing in the world, where only five or six riders find any level of success each year. With such a small number of riders who make it to the podium, the research involved in Moto GP betting is less intensive than many other sports.
One race, one track, 3 bikes, and 5-6 riders. That's the bulk of what needs to be studied before picking your favourite rider. Once that's done, punters need to shop around for the best prices. If you're new to Moto Grand Prix betting, you might be surprised by the variation in odds that can be found from one bookmaker to the next. If you aren't getting these advantages, you won't be a winning punter in the long run.
The three bikes worth researching are Yamaha, Honda, and Ducati. Suzuki is a non-factor in Moto Grand Prix racing. The riders championship was won by Yamaha from 2008-2010 and again in 2012. A Honda rider took first place in 2006 and 2011. Ducati hasn't won the championship since 2007, however they remain serious contenders. Every year, bikes get changed and improved on. Just because Yamaha has won four of the past 5 years does not mean they'll win again in 2013.
Best Bookmakers for Moto GP Betting
Best Betting Sites for Moto GP Racing
How to Bet on Moto GP Motorcycle Racing
In Moto GP, most punters bet on individual race winners, podium finishers, and the Riders World Championship. Prop bets are available as well, but the best variety of props will be found at bookmakers that put most of their focus on European sports.
Betting on Individual Moto GP Races
In most seasons, only a few riders will win Moto GP races. In 2012, the only riders to win races were Dani Pedrosa (7 wins), Jorge Lorenzo (6 wins) and Casey Stoner (5 wins). There are generally one or two heavy favorites, a couple of wild cards, then the rest of the field who isn't worth betting on no matter what the odds. So, who do you bet on?
Of course that depends on a number of factors. I always research past results for the track they're racing at. This gives me a general idea of which riders have the skill it takes to win here. Of course previous results for the current season are important as well, but not always the most important factor for deciding on who to bet on. In Moto GP racing, anything can happen. It only takes a slight mistake, engine problem, tire problem, or a variety of other mishaps to drop the favorite down a number of places. In racing, you can't say 'this guy is best, he will win'. It's not that simple.
So instead of taking a 1.40 favorite, I sometimes prefer to lower my bet amount and take the next best option. For example, if I can only get 1.40 on the favourite, I might prefer taking the second favoured rider at 2.25 and cut my standard bet amount. This way, I still have a solid horse in the race, while risking a smaller wager and potentially taking home a larger profit. It's about value.
Example:
$100 standard wager on 1.40 rider = $40 profit if he wins.
$50 wager on 2.25 rider = $62.50 profit if he wins.
In this case, I'm hoping the #1 rider has some sort of mishap, or that my guy flat out beats him. I get to risk half the wager to make 1.56 times the profit. Of course, I'm only going to make this bet when I think my guy has a realistic shot at winning the race. If you don't think your guy can win, you shouldn't be betting on him regardless of the odds you're getting.
Betting on Podium Finishers
Podium bets (also called Top 3 bets), are wagers where punters pick a rider who will finish in the top 3 of a race. In most seasons, only 7-8 riders will have podium finishes (in 2012 there were 7, but in 2010 there were just 5), making this a fairly simple bet to win. In 2012, Jorge Lorenzo had 16 podiums in 18 races, but punters got terrible odds on him for most races. For this reason, I prefer to eliminate the top rider, and pick another rider who has a good shot at the podium who offers better value.
When betting on podium finishers, it's absolutely critical that you get the best price. Slim margins over the course of a year make a huge difference. Never place a podium bet without shopping around.
The 7 riders with podium finishes in 2012 were:
Jorge Lorenzo (16 – 89%)
Dani Pedrosa (15 – 83%)
Casey Stoner (10 – 66.67%)
Andrea Dovizioso (6 – 33.33%)
Valentino Rossi (2 – 11%)
Cal Crutchlow (2 – 11%)
Alvaro Bautista (2 – 11%)
Riders World Championship Futures Betting
The Riders World Championship is given to the rider who accumulates the most points in a season. In most years, only 3-4 riders have a realistic shot at winning the title, making it easier to pick winning futures bets than most other sports. Of course, your goal is to pick the winner.
Some bookmakers end these bets when the season begins, while others keep them running and adjust the odds as the season unfolds. If you're picking an underdog to win, you'll get the best odds betting on him before the season begins. If you're right and he starts winning, his odds will go down as the season progresses. If you're picking a favorite with low odds, you might as well wait a few races into the season before placing your bet. The reason is, your odds won't change too much if the favoured rider is winning at the beginning of the season. So by waiting a few races into the season you can make sure he's running well before placing your bet.