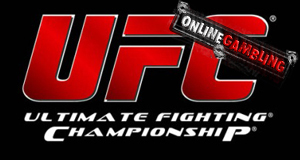 The UFC is undoubtedly the leading mixed martial arts (MMA) organization in the world and is consistently attracting a growing number of viewers. Considering the popularity of the organization, bookmakers now provide an extensive range of UFC betting odds and lines for every UFC fight.
Each UFC event has up to twelve fights featured on the card, meaning that there is plenty of competition for us to analyze and maximize our UFC betting odds. Whether you are betting on UFC fights, betting on the method of victory or number of completed rounds in a contest, it's highly recommended that you establish a betting portfolio across several online sportsbooks as to maximize your earnings by finding the best odds.
Finally, IT's TIME for the meeting of Conor McGregor and Floyd Mayweather.
This weekend, two of the biggest names in combat sports history lock horns so check out
our thoughts and tips and follow our BIG FIGHT COUNTDOWN
Contents
How to Bet on UFC Fights
Unsure how to bet on UFC fights online? Let's get you started!
The most popular way to bet on the UFC is by just choosing who you think will win the fight (this is also known as betting on the money line or outright betting).
Money line bets are straight-up bets on who will win the fight. Unless the fight is incredibly close, each fight will have a favorite indicated by a negative (-) money line, and an underdog indicated by a positive (+) money line. We may also encounter a 'pick-em' fight, in which the fight is considered completely even, and both fighters can have a negative money line.
Best Online Sportsbooks for UFC Betting
Almost all established online sports bookmakers now offer markets for the UFC. Some bookmakers, such as BetVictor, offer a truly extensive range of markets and UFC betting odds including 'Type of Finish' proposition betting which you will be hard-pressed to find anywhere else online.
Best Sites for MMA and UFC Betting
Rank

Bookmaker

Why We Like'em

1

Great outright winners & prop bet odds/moneylines + parlays on UFC events. Cover UFC, Bellator and Strikeforce.

2

Early UFC lines on offer and can bet up to $1000 per fight! Very quick deposits & withdrawals.

3

Lowest juice on MMA with max bets of $1000 per fight.
UFC Betting Lines Explained
Here's an example of common UFC betting lines:
Jose Aldo: -145 (favorite)
Max Holloway: +125 (underdog)
Negative Money Lines
As mentioned above, negative money lines indicate the favored fighter in a match. The number after the '-' means the amount of money needed to wager to win $100 in profit. Of course, any amount can be bet, but the money line is based on the $100 figure for simple math purposes.
In the example above, a bet of $145 on Jose Aldo (-145) would be required to win $100 in profit, for a total return of $245.
Positive Money Lines
Betting on the underdog works oppositely to negative money lines. Instead of representing the amount of money needed to wager to win $100, a positive money line indicates the sum of money that would be won from a $100 bet.
In the scenario above, a bet of $100 on Max Holloway (+125) would pay out $125 more in profit, for a total payout of $225.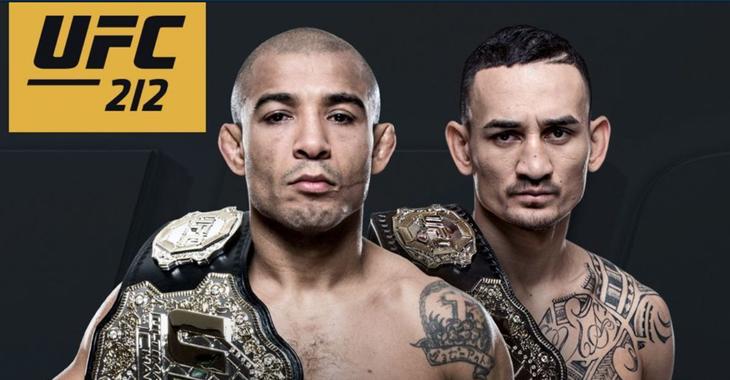 Boosting your UFC Betting Odds
There are a number of ways to increase your UFC betting odds, beginning with proposition betting. Proposition bets are high-risk/high-reward, whereas your simple money line betting is often low-risk/low-reward, especially when betting on the favourite. Examples of proposition bets include 'UFC Method of Victory' betting, or 'UFC Round Betting'.
'UFC Method of Victory' betting is an especially useful way to boost your odds when you want to back a fighter with a negative money line (the favorite). In the example above, if you were confident that Jose Aldo would win by decision, you could instead bet on him doing so at odds of +210, rather than -145, therefore boosting your earning potential.
'UFC Round Betting' is one of the riskier ways to increase your UFC betting odds, but is favored among many bettors, especially those with a great understanding of the prior experience of the fighters. In this style of proposition bet, you would choose the winner but also the round that they will finish their opponent.
These markets are often released in the finals days before the event commences, so keep a close eye on the markets that are offered by bookmakers. Odds will vary across bookmakers too, so make sure to evaluate the best odds across all sites!
UFC Accumulators / Parlay Bets
Parlay betting is another popular way to boost your UFC betting odds and earning potential for an event. Naturally, by combining multiple selections into one ticket, you can receive increased odds. An example is choosing three fighters to win their upcoming bout at an event and selecting them all in an UFC accumulator bet. To win this bet, you require all three fighters to win their fights as proposed in your betting selection.
Live Betting on UFC
Online sportsbooks have begun offering live UFC betting odds markets for UFC events. If you're betting on live events, make sure you are watching a broadcast that is truly live to the very second, considering that the action is so fast compared to other sports such as football or baseball. An example here is that UFC Fight Pass, while it is the official broadcast from the UFC has a slight 30-second to 60-second delay over the FOX broadcasts.
UFC Mobile Betting
Many online sportsbooks also offer mobile betting from your iPhone, Android, Blackberry, or Windows based cell phones, as well as for tablets such as the iPad, Nexus and Kindle Fire. This means that you can now place your UFC bets from anywhere, even if you're sitting in the front row of the fight. Some gambling sites have created apps that you can use for easy betting, while others have simply made mobile-friendly versions of their websites. As mobile betting becomes more and more popular, we expect this trend to continue, as more companies start making their sites smartphone and tablet compatible in an attempt to tap into the ever growing market of mobile sports bettors.
UFC Betting Pool Tips
If you don't want to bet on UFC fights for real money online, a good alternative is to set up a betting pool with your friends, work colleagues or other associates and form a UFC betting pool. Essentially, you are placing "fake" moneyline bets on fights, and the loser buys a round of drinks or has to buy the group a pizza, or something similar. Of course, you can set up a UFC betting pool with your friends for money, too!
MMA Betting
Don't miss our latest MMA tip – UFC on FOX 31: Lee vs. Al Iaquinta
Because UFC is the biggest MMA franchise, they get the most coverage by online betting sites. During Strikeforce and Bellator events, some sites will offer odds on the main event and perhaps some other high profile fights on the card. Lesser known fighters and undercards are usually ignored. However, with UFC, odds are provided for most every fight, as well as offering props on most of the fights on the main card. Generally speaking, odds on UFC undercard fights are only available on the fight winner (aka the money line).
For betting on UFC, Bellator, Strike Force and other MMA events and competitions, Onlinegambling reccomends none other then Bovada. Operated from San Jose, Costa Rica, they are a fully licensed wagering and entertainment company providing the best in sports, casino, and poker action to thousands of people daily. Founded in 1995, Bovada is the top ranked US facing online gambling brand and a trusted source of betting information by such organizations as CNN, ESPN and USA Today.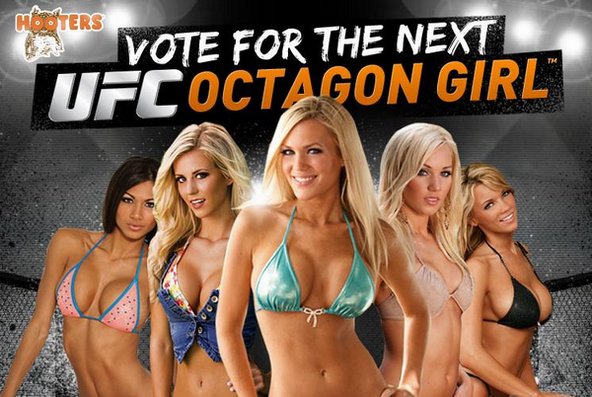 The fights aren't the only thing enjoyed by spectators at the various MMA events around the world!