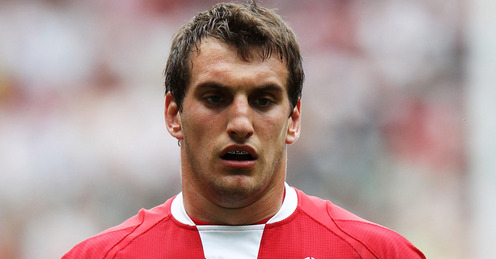 Sam Warburton has drifted from 1-3 to 3-1 in betting on the 2013 British and Irish Lions captain but there are grounds for thinking that the Wales skipper has every right to be odds on to receive one of rugby union's top honours.
Bookmakers and punters alike considered Warburton as the hot favourite prior to the 2013 Six Nations Championship in which his Wales team got off to a terrible start, losing its opening game versus Ireland in Cardiff and being the flavour of the month in markets on the tournament's wooden spoon.
But Wales rallied to defeat France in Paris, Italy in Rome, Scotland in Edinburgh and, ultimately, England in Cardiff to win back-to-back titles for the first time since the late 1970s. And according to reports, Warburton's leadership on and off the field was instrumental in his side's success.
British and Irish Lions coaching legend Ian McGeechan has come out in support of Warburton, praising him for the manner in which helped Wales turn around its fortunes, even though he did not regain the captaincy after sustaining an injury during its home loss to Ireland. He led by example, irrespective of who was wearing the captain's armband.
Since World War Two, there have been 17 British and Irish Lions tours of Australia, New Zealand and/or South Africa. In what must be a positive for Warburton, players from the best performing home team in the tour year's Five Nations Championship or Six Nations Championship have captained the composite side in the southern hemisphere 14 times, with only exceptions being three Irishmen – Karl Mullen (1950), Robin Thompson (1955) and Brian O'Driscoll (2005).
Fourteen out of 17 equates to 82.4 per cent and odds of around 1-5, which goes a long way to explaining why bookmakers installed Warburton at 1-3 last year.
With British and Irish Lions royalty such as McGeechan – he was the touring team's head coach in 1989, 1993, 1997 and 2009, winning the 1989 series in Australia and the 1997 series in South Africa – going on the record to support Warburton, now is the time to take advantage of the big swing in the betting market on the official captain.
It cannot hurt Warburton's chance that the 2013 British and Irish Lions coach is Warren Gatland, the Kiwi whose decision it was to make the openside flanker Wales's second youngest skipper ever at the tender age of 22 years and 242 days.
Turning to the series itself, it remains somewhat surprising that bookmakers are favouring the British and Irish Lions over Australia in the great southern land. The away side is trading at odds of around 8-11, with the inverse available about the home team and the draw at odds of around 28-1.
The British and Irish Lions have won six of their eight series in Australia but most of them took place before Gatland was born 50 years ago. Importantly, the northern hemisphere side lost its only series versus the Wallabies in rugby union's professional era, going down 1-2 after taking out the first game before losing the next two matches.
Indeed, the record of the British and Irish Lions since rugby union ceased to be an amateur sport is poor. They beat South Africa 2-1 in 1995 but lost 1-2 to Australia in 2001, crashed 0-3 to New Zealand in 2005 and slumped to a 1-2 loss in the republic in 2009 as the Springboks got their revenge.
Quite how the British and Irish Lions, winners of only two of their last nine Test games, are the favourites to win this year's three-match series in Australia is strange. Even privately, one would be surprised if Gatland thought that his collective of England, Ireland, Scotland and Wales players was entitled to be rated as the most likely winner.
The Wallabies are not in one of their golden eras but they were the Rugby World Cup 2011 bronze medallists, bouncing back from a lacklustre loss to Ireland in the pool stage to beat South Africa and Wales in the knockout stage. There was no shame in losing to New Zealand in Auckland as the All Blacks were – and still are – the best side on the planet.
The International Rugby Board's latest world rankings, up to date as at Monday 25 September 2013, place Australia third on 86.87 points, with England fourth (83.72 points), Wales fifth (83.36 points), Ireland ninth (78.05 points) and Scotland 10th (76.86 points). The rankings may have their faults but they provide an objective assessment of the 100 countries that play international rugby union currently.
So how have usually rational people such bookmakers reached the unanimous conclusion that the British and Irish Lions are the favourites to win in Australia this year?
Well, they have probably made the schoolboy error of looking at the likely British and Irish Lions squad and forgetting that only 15 of them can be on the field at any one time.
Also, they have probably got it into their heads that the travelling hordes of British and Irish Lions supporters will transform Suncorp Stadium, Etihad Stadium and ANZ Stadium into virtual home grounds for the away team. There will be thousands of Lions fans in Australia but the possibility of them outnumbering Wallabies fans in Brisbane, Melbourne and Sydney is not all that great. The locals will come out in big numbers to support their side, as they always do.