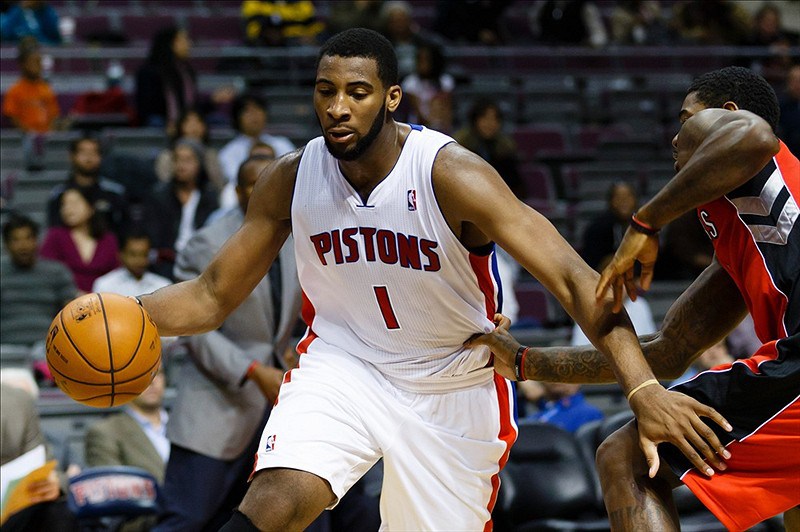 It's been a couple of days to be proud of for the Bulls and Pistons who both dispatched LeBron and his champions to give them the perfect springboard to head into the weekend's action.
The pair go head-to-head on Saturday December 7 in a huge game in the Central Division in what will be a tightly contested evening. The teams met just 10 days ago in a game which Detroit capitulated in the second half only basketing 26 points in a game where Small Forward Luol Deng scored 27 alone.
It was the 19th time out of 20 the Bulls have defeated the Pistons, a record which the Motor City will want to put right, starting on Saturday.
Since the embarrassing final quarters of November 27, Maurice Cheeks' side have won three out of four and more importantly have learnt to close out games. The Michigan side had been tipped highly this year with all the talent they put together in the summer and it looks as though the team are starting to jell and move through the gears, none more so than second-year center, Andre Drummond.
Drummond is fast becoming one of the NBA's hottest properties averaging 13.5 points per game, including an impressive 31 against the Sixers and 24 in Milwaukee on Wednesday. The 20-year-old is also picking up 12.8 rebounds per game, the highest in the Eastern Conference.
The Bulls however have been enjoying performances from star men of their own. Carlos Boozer wowed the United Center on Thursday evening with a season-high 27 points whilst Deng has been in the 20s in his previous six games and will no doubt provide the Bulls with their many source of threat.

It's been tough on the Bulls in recent weeks, they've been ruing the absence of superstar Derrick Rose, who sat out all last season and is out once again after only 10 games in November and had lost six out of seven before a dominant display against Miami.
And arguably a lot has changed since they steamrolled the Pistons last month. On top of Drummond's widely-praised displays, the rest of the side are improving no ends. Rodney Stuckey is becoming one of the most dangerous sixth men in the league, whilst Brandon Jennings is averaging 8.4 assists per game and has some of the quickest hands in the NBA.
It looks to be a turning point for the Pistons, and you don't beat the Heat if you don't have talent, and you would expect them to see off Chicago at the weekend. And should they prove their mettle against the Bulls then who knows, they could prove their mettle and follow it up with another win against Miami and become real contenders in the postseason.