The UK is the friendliest nation to those who enjoy a punt on football, horse racing, cricket, golf or any other sport. Betting shops have been legal here since 1961 and we have 8,500 of them in England alone. There are also betting booths at all our major stadiums. Our mature betting market makes it no coincidence we are home to the most wagered domestic football league in the world. The Barclays Premier League has four teams that are shirt sponsored by online betting sites, and every team has official betting partners. Despite having plenty of bookies where we can get a bet on in person, the biggest advantage to betting in the UK is that we have an unrestricted open internet betting market. UK punters can use the websites of our major betting shop franchises, but can also use the internet divisions of reputable bookies from around the world. Whilst many punters are naturally drawn to wagering with our major retail brands, understand using all available options allows us to find better odds, make use of free bet offers and also to avail of bonuses and promotions from multiple online sources. In this article, I'll cover online betting sites first then provide history and information on our top corporate chains.
Online Betting Sites
Those new to sports betting are strongly advised to start by taking advantage of free bets and bonuses offered by online bookmakers to first time depositors. The best betting sites accepting GBP currency with such offers available are listed below.
Understand the value does not stop at sign up. One of the best ways to make profit with online betting is to be aware of who offers what for on-going promotions. When betting Premier League or Champions League at 888Sport.com if a goal scored from the 88th minute onwards turns a winning wager into a losing bet, you're awarded a 100% rebate up to a £50 maximum. For all football matches regardless of leagues Bet365 refunds losing correct score, half-time/full-time and Scorecast wagers up to any amount when regulation time ends a 0-0 bore draw. Paddy Power has many enhanced odds promos (some exclusive to twitter followers) and has "refund losing bets" promotions too. The above is just a small sample of the value offered by online bookmakers. Taking promotions into consideration when evaluation betting options is a great way to improve long term win rates or reduce gambling losses.
Best Accumulator Pay-outs
An accumulator is a wager that involves adding multiple bets to a ticket in order to combine them to a single wager. These are attractive because they offer large pay-outs relative to stake. To win an accumulator wager all selections on the ticket must win, otherwise the stake is lost; it is an all or nothing deal. Many punters are not aware that accumulator pay-outs vary depending where you are placing your bets. www.bet365.com has the best accumulator odds on European football. This applies to any combination of selections from Premier League, Serie A, Primera Liga, Bundesliga 1 and Champions League and is due to a bonus they pay on winning tickets. The bonus is 5% extra for trebles, 10% extra for 4-fold and 5-folds, 20% for six-folds and 10% more for each fold all the way to a 100% bonus for 14-folds. This does not show on the wager ticket, but as covered on their promotion page is paid on top of what the ticket pays as a cash bonus.
Due to this promotion you'd be foolish to wager European football accumulators with any source other than Bet365. Also note that Bet365 is highly reputable. They are a UK company based in Stoke-on-Trent, are licensed by the UK gambling commission and own the Barclays Premier League franchise Stoke City FC.
Asian Bookies Offer Great Odds
If you're betting singles, more often than not you'll find Asian bookmakers have better odds than UK bookies offer. This is true for home / draw / away (1X2), Asian handicap, total betting and odds or even. Now if you're thinking perhaps Asian bookies are less reputable than UK bookmakers think again. www.188bet.com is an Asian bookie that offers UK punters making their first deposit a £25 risk free bet. They are highly reputable and licensed in Isle of Man which is a British Crown dependency. This is where the online division of Ireland's top bookmaker PaddyPower and the world's largest poker site PokerStars are also licensed. 188Bet is the principle sponsors of England's northern premiership rugby union team the Newcastle Falcons, has been on-shirt sponsor to several Premier League teams (mostly recently Bolton until they were relegated), and are official betting partners of Aston Villa, Chelsea, Liverpool and Everton. This is a safe Asian bookie very popular with UK punters.
Online Betting Basics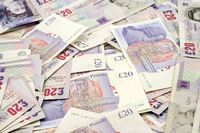 Understand online betting is done on a post-up basis. A balance is held with the online bookmaker and you're allowed to wager up to the amount stored in your account. Let's say for example your balance with Bet365 Sportsbook is £1,000. You then wager £100 to win £100 that the Manchester City vs. Liverpool match will have over 2.5 goals.
As soon as you confirm your wager the £100 is deducted from your account balance bringing it to £900. If the wager is a win the £100 stake is added back to your account balance and you £100 winnings are added too. You now have an £1100 account balance. This means to get started you need to make a post-up deposit.
The methods to deposit from the UK in GBP currency are many. Credit cards such as MasterCard, VISA and Diners Club are accepted by most online betting sites. The major European sites also accept PayPal. There are other e-wallets available too which function similar to online bank accounts. These include Skrill, NETELLER, EntroPay, ECOCard, Click2Pay, ClickandBuy and Webmoney. You can discover which e-wallets a betting site accepts by visiting their cashier.
It is also possible to purchase PaySafeCard or UKash vouchers with cash in person at many retailers and then use these to deposit. As internet betting is open and unrestricted in the UK you'll have no trouble using any of these methods. The "how to" is well explained on the deposit page of each site's cashier. When you want to withdraw all or part of your account balance from an online bookmaker, visit their cashier. You'll find in most cases the same method used for deposit are available as payout methods. You can also request wire transfers, cheques or in some cases even Western Union. Now that you know how to deposit and withdraw, and understand some of the bonuses and promotions available, I'll provide some detailed historical coverage of our top corporate bookmakers. Each offers an online betting site and has hundreds of locations for making wagers in person.
UK Betting Shops
Betting Shops have been legal in the UK since 1961. At one time the number of shops was over 17,000 but has since been reduced in half due to the internet boom. Whilst today the UK bookmakers all run online betting sites, most were not quick to embrace the internet.
First UK Betting Sites
The first UK betting site was not operated by a bookmaker. It was a partnership between the Mirror Group and Press Association's sporting-life.com. It launched on 8 July 1998 as part of Sporting Life, but then became BetOnline.co.uk in September 1998.This site was later acquired and merged with www.bluesq.com which is the betting website of the Rank Group. While they don't own any betting shops they are a massive gambling company. They own 35 casinos under their Grosvenor Casinos brand name and 103 bingo halls under their Mecca Bingo brand name. Provincial Racing was a small bookmaker based in Stoke established in 1974 by the Coates family. In January 2000 they had 49 UK licensed betting shops when daughter Denise Coates decided the internet was the way to take the business her father Peter Coates started global. This same month she purchased the domain bet365.com from eBay for £10,000. They would later take out a loan against the betting shops and sell them going pedal to the medal building an online business. Of course the rest of this story is history. Today Bet365 is one of the largest private employers in the UK and has an internet betting site that is more than double the size of the online divisions of both William Hill and Ladbrokes combined. Several other betting shop franchises followed a similar path. Victor Chandler sold most of their betting shops off to expand internet operations as did Stan James. These are two other massive online betting sites well known across the globe.
5 Largest UK Betting Shop Franchises
Today William Hill, Ladbrokes, Coral, BetFred and Totesport combine to share 80% of the UK betting shop market. William Hill is the largest and was the only of these to jump into the internet betting arena early having done so in late 1998. Coral expanded to the internet due to takeover. They were purchased by internet betting company Eurobet in late 1999. Ladbrokes was a slow mover considering they were neck and neck with William Hill for top spot. They came online in late 2000, but were slow as they approached it initially as a partnership with Playboy Magazine, before pushing their own brand more aggressively in 2002/2003. The racing side of Totesport came online in 2002, but the sports side in 2004. This was the same year BetFred embraced the internet as well.
Today these top UK bookmakers operate some of the largest and most successful online betting sites. For reasons their histories are quite fascinating I'll conclude this article by discussing each.
William Hill Established 1934 Has 2,325 UK Betting Shops
William Hill is the actual name of the bookmaker that founded the William Hill company. He was born in 1903 in Birmingham, England as the second of thirteen children. Legend has it he left school as a young lad to go to work. Through a stint employed by BSA works, and time serving as a Black and Tan he was very active booking bets while just a teenager. It wasn't until 1934 however that he established the company William Hill. By this time he was already successful in gambling and had ownership stakes in horse racing tracks in London England.
In 1934, cash bookmaking was still illegal in the UK. All that was allowed was credit transactions and there was no legal recourse available. The laws were such that punters did not need to pay when they lost and bookmakers did not need to pay the punter when they won. The industry was rife with scams and William Hill used this to his advantage. He opened an off-track betting shop in Park Lane London and required punters to post up a check. The deal was he would only cash the check if they lost. If they won the check would be returned along with their winnings. This worked and with a model of "book a bet, pay a bet" it wasn't long before he was the most trusted bookmaker in the industry.
In 1944 he expanded beyond horse racing and pool wagering by becoming the first bookmaker to offer fixed odds wagering on football. This was the talk of the sports betting underground and it's believed by the 1960's William Hill had serviced over 500,000 punters. When betting shops became legal in 1961, William Hill wanted nothing to do with them. He was a Roman Catholic and socialist and went as far as calling betting shops a cancer that preyed on the working class. Whilst an odd comment coming from one of the largest bookies, Hill had spent his career servicing a much different type of clientele. Betting shops however became so wide spread he realised there was no choice but to adapt. He began doing so in 1966. He retired in 1970 and died a year later. Oddly enough, William Hill would grow into the largest bookmaker in the United Kingdom where they now have 2,325 betting shops. They are also the United States' largest bookmaker due to their acquisition of three sportsbook chains Lucky's, Leroy's and Club Cal Neva. They are publicly traded on the London Stock exchange and are part of FTSE 250 Index with a market capitalisation value of £1.93 billion.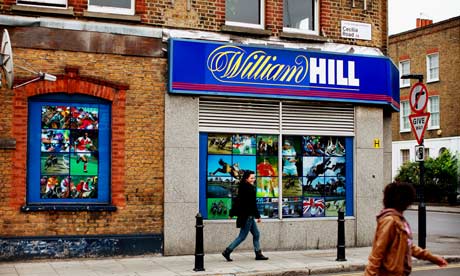 One of the many William Hill shops in the UK
Ladbrokes Established in 1886 Has 2,119 UK Betting Shops
The story of Ladbrokes began in 1886. This is when a man known only as Pennington partnered with Messrs (Harry) Schwind and the two began working as horse racing commission agents at Ladbrokes Hall in Ladbroke village located in Warwickshire, England. They took on the company name and began working as bookmakers in 1902 when Arthur Bendir joined the partnership.
Originally the trio booked bets at upscale clubs such as the Whites, the Carlton and the Athenaeum. In 1913 Ladbrokes expanded their business to include on track betting. Unheard of at the time, in 1918 they hired Helen Vernet of a noble Scottish family to act as their on track representative. She became known as the first lady bookmaker. This proved much more than just a publicity stunt as she would continue to hold a management position until her death in 1956. That same year the company was purchased by Cyril Stein and his uncle for a reported fee of £100,000.
Perhaps its best said that Ladbrokes took advantage of what William Hill refused to do. When betting shops were legalised in 1961 they were first to the market and had new shops opening week after week. In 1963 they copied William Hill's fixed odds football ticket and became the first legal betting shop to offer fixed odds football betting. William Hill actually sued them over this and won. This was done more over his then opposition to betting shops as covered earlier in this article. The good sport and wealthy man he was, in good faith he requested only £1 in damages plus cost.
The publicity of this was equally good for both companies. Ladbrokes continued to be the most aggressive opening betting shops. In 1967 they owned over 100 shops and 5 credit offices when they floated on the London Stock Exchange. The IPO had 1,350,000 shares offered at £0.50 each. It turns out they were massively oversubscribed by some £60 million. As a public company they grew and grew and grew some more. This included acquiring London & Leeds Development Corporation in 1972 to expand to over 1,100 UK betting shops. They later purchased casinos, racecourses and even hotels.

The red Ladbrokes branding is instantly recognisable in both their real world and online businesses
The biggest deal came in 1988 when they purchased Hilton International for £645 million giving them ownership of all Hilton Hotels outside the United States. This wise investment paid off when in 2005 the Hilton Hotel Corporation purchased back their international properties for £3.3 billion. Today Ladbrokes has 2,119 betting shops in the UK, and their total number worldwide exceed 2,700. Their website offers sports betting, horse racing, financial wagering, poker, online casino games and bingo where a player can use one log-in ID to access all products. The same as William Hill they are publicly traded on the London Stock exchange and a member of the FTSE 250 Index. They employ over 14,000 persons in the UK and had 2011 net income of £117.8 million
Coral Established in 1929 Has 1,629 UK Betting Shops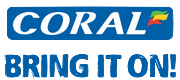 Coral was started in 1929 when Joe Coral entered a partnership with a local café who gave him the start-up capital required to start his bookmaking business. He originally focused on greyhounds, horse racing and speedway. His business strategy was similar to William Hill in how he built his business in the 1930's and 40's. However when legal gambling came around Mr. Coral was not hesitant to embrace it. When a 1960s laws made off course race booking legal he established several shops around London. When betting shops were allowed in 1961, he opened several that same year.
Coral continued to grow and beginning in 1981 went through a series of ownership changes. With 650 betting shops at the time they were purchased by the British Ale & Beer Company, Bass. In 1997 Ladbrokes acquired Coral but this was broken up as being a monopoly a year later. They were forced to unload their Coral shops. In 1999 they were purchased by Eurobet becoming Coral Eurobet. Then more recently they merged with Gala, to become Gala Coral. Despite changing ownership many times they are now the third largest bookmaking company in the UK. Coral employs 9,000 in England alone. In addition to their 1629 betting shops they are also the largest provider of UK bingo with 143 bingo halls in our nation. Their past two fiscal years earnings average out to roughly £260 million per year in profit. This one the top gambling companies in the UK. They also run and internet website www.coral.co.uk which is licensed by the UK Gambling Commission.
BetFred Established in 1967 Has 849 UK Betting Shops Whilst the others of the top 5 UK bookmakers were established in 1886, 1929, 1934, and 1928 BetFred is a much younger company. This was founded by Fred Done and Peter Done who opened their first betting shop in Salford in 1967 and their second in 1969. It took all the way until 1997 for them to reach 100 betting shops. This was a small family owned business that grew in time. They only began offering telephone betting in 2002 and they didn't even have any shops in London yet.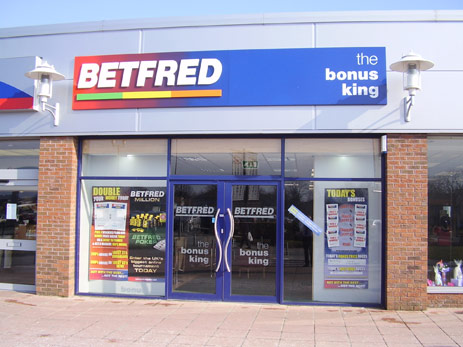 Betfred are now one of the UK's top 5 bookies and plan to expand further
Finally in 2004 they embraced the internet and were a huge online hit. With one of the most exciting and rewarding websites for sports betting they grew, grew and kept growing. As only a rather small company in 2004 they now have 849 BetFred Betting Shops and 450 more branded ToteSport. They purchased the UK's tote on 13 July 2011 for £265 million making them the owners of both the UK's fourth largest and fifth largest betting shop franchises. They can be found online at www.betfred.com.
ToteSport Established in 1928 Has 450 Betting Shops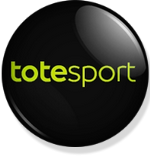 The Tote, originally known as the Horserace Totalisator Board, from its establishment in 1928 until it was sold to BetFred in 2011, was owned by the UK government. Since its establishment it has been the sole source of legal pari-mutuel horse race betting the United Kingdom. Even today more than 7,000 UK betting shops including those of William Hill, Ladbrokes, and Coral offer betting on the various totepools. It can also be wagered at online betting sites such as www.bet365.com. The Tote was granted permission to also accept sports bets beginning in 1972 and opened its first betting shop in 1973. In 1997 it was granted permission to accept bets all forms of wagers including numbers. In 2004 they rebranded their sports betting side Totesport and there are now 450 betting shops in the UK using this branding. The racing side has since been branded Totepool. They also run an online betting site www.totesport.com. Though owned by BetFred the company still has close ties to the UK government and is licensed by the UK Gambling Commission. Totesport is perhaps the most reputable and well regulated bookmaker in the industry for pool wagering and sports betting done both in person and online.