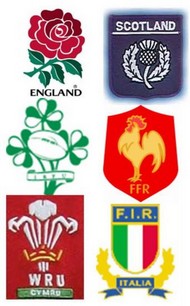 Stretched over five action-packed winter weekends, the Six Nations Championship is Europe's top annual international rugby union tournament. Formerly known as the Home Nations Championship and the Five Nations Championship, it became the competition that one knows today in 2000 when Italy joined England, France, Ireland, Scotland and Wales.
Neither Italy nor Scotland has experienced Six Nations Championship glory, with the 13 titles being divided among France (five victories), England (four victories), Wales (three victories) and Ireland (one victory). One has to go back to 1999 for Scotland's last tournament success and, of course, Italy is still trying to break its duck.
Wales won the 2012 Six Nations Championship and did so in fine fashion, winning all of its five matches – England 19-12 in London, France 16-9 in Cardiff, Ireland 23-21 in Dublin, Italy 24-3 in Cardiff and Scotland 27-13 in Cardiff – to secure not only the official title but also the unofficial Grand Slam and Triple Crown honours.
All Six Nations Championship teams dream of a Grand Slam, which occurs when a side wins all of its games during one year's competition. Since 2000, there have been eight Grand Slams, with France (three times), Wales (three times), England (once) and Ireland (once) achieving the feat.
Only England, Ireland, Scotland and Wales are able to do a Triple Crown because it is exclusive to the four so-called home nations. Ireland has won more Triple Crowns than any other team since 2000 – it swept its matches versus England, Scotland and Wales in 2004, 2006, 2007 and 2009 – but its Six Nations Championship record indicates that France and Italy have proved very difficult obstacles to overcome.
Draw helps some and hurts others
The Six Nations Championship suffers from draw inequity, with the sides not playing each other home and away. There is insufficient space in the European rugby union program for the Six Nations Championship to comprise 10 games so, every year, three teams have three home matches and three sides have three away games. It is unfair but that is the reality of the situation and nothing is going to change.
For the 2013 Six Nations Championship, England, Italy and Scotland will have three home matches, whereas France, Ireland and Wales will have three away games. Crucially, England will host France in what has become known as Le Crunch. Of the Six Nations Championship heavyweights, the draw in odds-numbered years works in favour of England and against France. England's home matches are versus France, Italy and Scotland, while France's home games are against Scotland and Wales. Ireland and Wales have only two home matches but at least they are versus two big guns, which mean that they are less inconvenienced than France.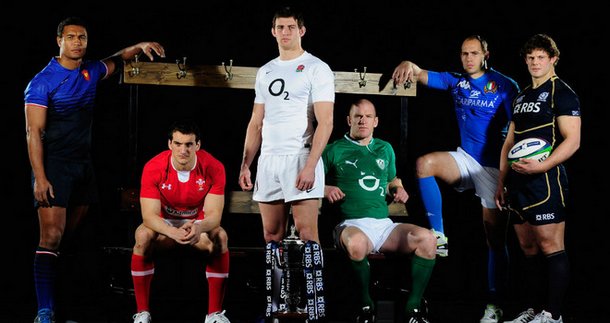 Bookies are split on who will be lifting this years six nations trophy?
Wales overpriced for wooden spoon
At first glance it may seem outrageous to suggest that Wales could go from first in 2012 to last in 2013 but there is a very real possibility that the Six Nations Championship title holder could go from hero to zero in 12 months.
Wales lost all four of its home games during the autumn and, while there was no shame in losing 12-14 to Australia and 10-33 to New Zealand, the same cannot be said for losing 12-26 to Argentina and 19-26 to Samoa. And while it is a little churlish to knock Wales for how it won the 2012 Six Nations Championship, it did so with a points difference of just plus 51, pretty low for a Grand Slam-winning team.
Confidence in the Wales camp is low, several of its star players are either injured or carrying knocks and the 2013 Six Nations Championship draw sends it to France, Italy and Scotland. Italy and Scotland in Cardiff would likely be regulation victories for Wales. Away from home is another story and interim Wales coach Robert Howley knows it.
The International Rugby Board's world rankings on the eve of the 2013 Six Nations Championship indicate why some punters have snapped up the early odds of 33-1 and 25-1 about Wales winning the wooden spoon for the first time since 2003. The title holder is a marginal favourite for its opening match against Ireland in Cardiff, a game that if it loses may result in it being the underdog in Edinburgh and Rome.
Several bookmakers are still offering 20-1 about Wales going from first to last and those odds are too big to ignore given the circumstances facing the defending champion.
England and France the ones to beat
Buoyed by its 38-21 Twickenham triumph over New Zealand in December 2012 and aided by the 2013 Six Nations Championship draw, England is the best bet to win the tournament at odds of around 2-1, although one could make a decent argument for backing both England and France and getting better than 1-2.
England and France look head and shoulders above their 2013 Six Nations Championship rivals, with neither Scotland nor Italy having a realistic hope and the odds of both Ireland and Wales artificially low because bookmakers are worried about laying them, particularly Ireland, at fancy prices.
Ireland may have only two home matches but they are versus England and France so one would have to say that Declan Kidney's side will be right in the betting in each of its 2013 Six Nations Championship games. But will Ireland win a sufficient number of matches to take out its first title since 2009. The International Rugby Board's world rankings suggest that, while Ireland will probably be competitive every time that it takes to the field, it is most likely to win only two games – its matches against Italy and Scotland.